IPW 2008 - Sponsors
We are looking for sponsors. Please consult the
Call for Sponsors
for information about sponsorship opportunities and how you can help support Italian Perl Workshop in order to make it a successful workshop.
Platinum
Gold
Silver
Supporters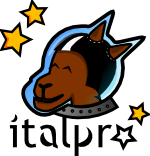 Italpro is a small software house located in Maniago, PN. Its core business is the development of web application, the configuration of Linux servers and the supply of high-quality hosting services.
Italpro has been developing web-related software since its foundation, in 1996.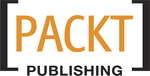 Packt is a modern, unique publishing company with a focus on producing cutting-edge books for communities of developers, administrators, and newbies alike. Packt's books and publications share the experiences of fellow IT professionals in adapting and customizing today's systems, applications, and frameworks. Their solutions-based books give readers the knowledge and power to customize the software and technologies they're using to get the job done.
Packt believes in Open Source. When they sell a book written on an Open Source project, they pay a royalty directly to that project. As a result of purchasing one of their open source books, Packt will have given some of the money received to that open source project.