IPW 2009 - Sponsors
We are looking for sponsors. Please consult the
Call for Sponsors
for information about sponsorship opportunities and how you can help support Italian Perl Workshop in order to make it a successful workshop.
Diamond

The Institute of Informatics and Telematics of CNR carries out activities of research, technology transfer and training in the field of Information and Communication Technologies and of Computational Sciences. In line with the activities of the VII FP of the European Union, IIT has its sights set on the Future Internet, both from a modellistic-algorithmic and from a technological-applicational point of view. The Institute has consolidated its know-how in algorithmics and in areas of research and development, such as the "Internet of things" and "Internet of services". These range from high speed, mobile and pervasive networks, to issues of security and privacy, to innovative Web technologies, but which also include new ICT aspects concerning the Internet Governance.
Platinum
Gold

Smart Open Software Srl (SOS) is a small software firm located in Rome, Italy. We are committed to building the best software products possible (mainly web-based), using solely open standards and technologies.
Our flagship product is an innovative web-based data-mining and DSS software, mainly targeted at the health-care and the banking sectors.
We have been in business since 2003.

O'Reilly Media spreads the knowledge of innovators through its books, online services, magazine, and conferences. Since 1978, O'Reilly has been a chronicler and catalyst of leading-edge development, homing in on the technology trends that really matter and spurring their adoption by amplifying "faint signals" from the alpha geeks who are creating the future. An active participant in the technology community, the company has a long history of advocacy, meme-making, and evangelism.
Publisher of the iconic "animal books" for software developers, creator of the first commercial website (GNN), organizer of the summit meeting that gave the open source software movement its name, and prime instigator of the DIY revolution through its Make magazine, O'Reilly continues to concoct new ways to connect people with the information they need. O'Reilly conferences and summits bring alpha geeks and forward-thinking business leaders together to shape the revolutionary ideas that spark new industries. Long the information source of choice for technologists, the company now also delivers the knowledge of expert early adopters to everyday computer users. Whether it's delivered in print, online, or in person, everything O'Reilly produces reflects the company's unshakeable belief in the power of information to spur innovation.
Silver
Supporters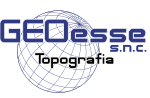 Geoesse is an Italian company founded in Janaury 2008 that works in the topographic measurements field. The company is located in Travesio, Friuli, Italy and its customers are both public agencies and private companies across Friuli and Italy. Thanks to its electro-optical and GPS instruments, Geoesse can: take planimetric measurements of lands, roads, highways and railroads; tracings of buildings, roads and for division into lots; terrain calculations. Geoesse can provide the collected data in 2D and 3D CAD format.

Our focus at Nestoria is on providing users with easy and comprehensive property search. Our clean and fast interface allows users to be presented with relevant results for houses and flats for sale and to rent. We also offer local information on schools, transport, shops and more. We are heavy Perl users and contribute towards the development and growth of the community by sponsoring events and giving talks.
Patronage
Media Partners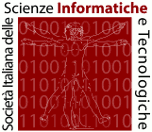 SISIT, Italian Society of Computer and Technology Sciences, is a non-profit organisation created to deepen and promote the study, the application and the diffusion of knowledge, skills and experience related to Information and Communication Technology. Particularly active in training and research, both in a cademic and professional fields, SISIT involves its members in a path of personal and business growth, based on the certification of competence and the activation of a network of individual and corporate relationships, which are absolutely prestigious. In 2009 Professor Zhores Ivanovich Alferov, Nobel Prize for Physics in 2000, has been awarded the title of Honorary Member of SISIT.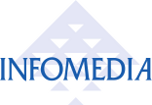 Infomedia is the publisher which has given voice to Italian programmers, system administrators, professional, students, researchers and IT professors for more than twenty years. More than 800 authors created thousands of technical articles, product reviews, technologies, protocols, working tools, development techniques and simple tips&tricks for Computer Programming, Dev, Login, Visual Basic Journal and Java Journal. More than 6 million copies distributed, and more than 30 thousand pages printed make this company the biggest and most influent entity in the Italian programming and system administration area.