You can take Aerobus, Aeroshuttle, Carris or taxi.
Aerobus (Raddison, NH, Alif)
The Aerobus 91 departs from the Airport every 20 minutes. The first route departs at 7:00, the last one at 23:00. The first stop is Entrecampos, the second is Campo Pequeno.
This means that:
if you're staying at Radisson, you can get off at Entre Campos and then take the subway to Campo Grande (should we find an easier way to get there we'll post it here, but in the meantime you already have instruction);
if you're staying at Hotel NH, you want to get off at Entre Campos, the first stop;
if you're staying at Hotel Alif, you want to get off at Campo Pequeno, the second stop.
Please note that if there's not many people on the bus and no one wants to stop at the first stop, for instance, the driver may not stop, so you'll need to adjust your stop-counting accordingly. Also, you'll need to push one of the red buttons that says "stop" to notify the driver that someone wants to get off at the next stop.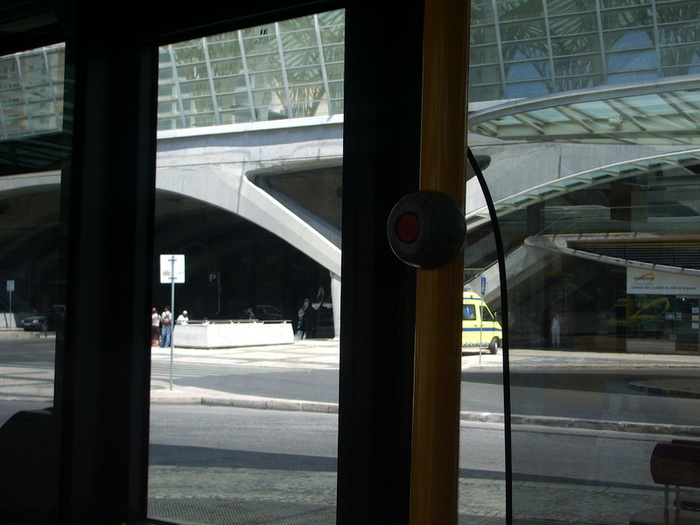 More information on the Aerobus 91 schedule can be attained at the official website.
If you're arriving before 7:00 and don't want to wait, or if you're arriving later than 23:00, you should probably take a taxi. See PortugueseTaxis for more information on those.
using Carris (to Hotel Alif)
Didn't want (Ruslan Zakirov (‎ruz‎)) to wait for Aerobus and decided to take regular carris to Alif hotel. Bus stop at the airport is right next to aerobus' stop. At least bus #745 (complete list below) goes via Campo Pequeno. *Not all* busses turn around at the airport, you can find final station a bus heading to on the screen above driver's window. You can ask if the bus goes to the center or write down list (below). Driver can sell you ticket (1.4EUR). Trip takes ~15minutes. You either can ask others for right stop or here are orients:
the bus takes 90 degree left turn (you can't miss it), at this moment you even may spot blue C2 board through the right windows (it's the venue)
you're on the straight line to the finish
on the left you may spot sculpture
In a few minutes you'll be riding under a bridge with metal protection screens
there is a stop under that bridge, but bus can skip stops
right after the bridge the bus changes lane from right side additional narrow road into the sort of main road
you press the button when your stop is next
on the left side you'll see campo pequeno (square) with round building made of red bricks
you cross the road towards the building, walk it around from the right side
look above at buildings while walking, at some point you'll see ALIF sign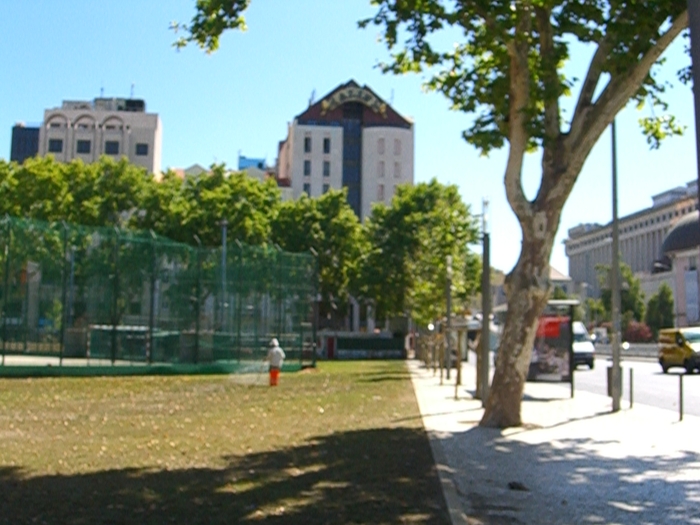 Other carris' buses that drive via Campo Pequeno:
44 -> Cais Sodre
83 -> Amoreiras
91 -> Cais Sodre
745 -> Sta. Apolonia
good luck
---
Last modified: 02/08/09 10:36 by José Castro (‎cog‎)
Tags:
airport
bus
Home | Edit this page | Tags | Recent changes | History