IPW 2011 - Sponsors
We are looking for sponsors. Please consult the
Call for Sponsors
for information about sponsorship opportunities and how you can help support Italian Perl Workshop in order to make it a successful workshop.
Diamond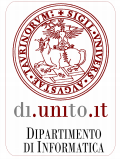 The Department of Computer Science at the University of Torino has been established in 1984 as the transformation of the previous Information Science Institute that was founded in 1971.
The Department hosts all the researchers of the University of Torino that are active in the Computer Science field and is the main supporter of the curriculum in Computer Science that is offered by the Faculty of Mathematical, Physical, and Natural Sciences. The Department also participates in several PhD Programs.
The Department of Computer Science is located within the center Piero della Francesca. It consists of offices, lecture halls, library and laboratories.
Gold

Smart Open Software Srl (SOS) is a small software firm located in Rome, Italy. We are committed to building the best software products possible (mainly web-based), using solely open standards and technologies.
Our flagship product is an innovative web-based data-mining and DSS software, mainly targeted at the health-care and the banking sectors.
We have been in business since 2003.
Silver Sponsors
Supporters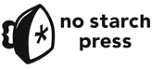 No Starch Press publishes the finest in geek entertainment, with a focus on open source/Linux, security, hacking, programming, and alternative operating systems.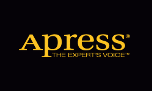 Apress Inc., based in New York, is the fastest-growing publisher of technical books in the world today. It is dedicated to meeting the needs of IT professionals, from novice to expert. The Apress editorial and production team work hand-in-hand with all authors to ensure that their unique voices come through in each book. Apress is committed to supporting the ever-growing programming community by taking risks on publishing books in niche and nascent technologies.
With more than 700 books in print and a continually expanding portfolio of publications, Apress is devoted to publishing titles of the highest quality and has compiled a team of authors that is a "Who's Who" of the high-tech industry.

The Pragmatic Bookshelf features books written by developers for developers. The titles continue the well-known Pragmatic Programmer style, and continue to garner awards and rave reviews. As development gets more and more difficult, the Pragmatic Programmers will be there with more titles and products to help programmers stay on top of their game.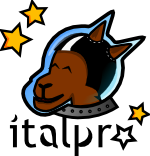 Italpro is a small software house located in Maniago, PN. Its core business is the development of web application, the configuration of Linux servers and the supply of high-quality hosting services.
Italpro has been developing web-related software since its foundation, in 1996, and is a registered maintainer of the .it ccTLD registry.