News
28/07/10 14:51 by peppe

Update to add (Fri, 30 Jul 2010 01:00:09 +0200): we have a winner! Stay tuned for more info. :-)
Update to add (Thu, 29 Jul 2010 11:11:56 +0200): nobody has submitted the right answers yet. Try harder, and beware: tricky questions! ;-)
Looks like our little quizgame was as much fun for the participants as it was for the sponsors :-)
So Shadowcat Systems Ltd decided to join the fun and offers another free ticket for the conference attendance. Thank you very much, Shadowcat!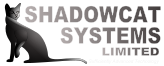 .
Some of you found the first quiz a bit on the easy side though... so this time we're going to make you sweat a little more for the prize!
The rules are the same: the first person (who hasn't already bought his/her ticket) who sends a mail to yapc-info@perl.it with the correct answers to all the questions will get free attendance to YAPC::Europe.
The questions are themed around bridges.
Which architect and painter created a hidden walkway that runs across a bridge over Tuscany's greatest river?
What word did Audrey Tang coin for people who program in both Haskell and Perl?
In which famous European city can you visit the bridge depicted on the back of a 50€ banknote?
Happy quiz!
---
---